207: Maybe he doesn't realize he's being manipulated
Vote for Roomie over on TopWebcomics, where you can view the storyboards for Chapter 3!
Leave questions for the characters in the comment section and see them answered on Patreon!
---
More fun joke comics and QAs up on Patreon! They're public to anyone, so you should check it out~
Also tribute photo to my cat Smudge, who we put to sleep on Wednesday. He was a good cat who still had a few more years in him if it weren't for a bad tumor in his chest   :( He went out peacefully with his head resting on my leg.
You were a good boy, I'll miss you <3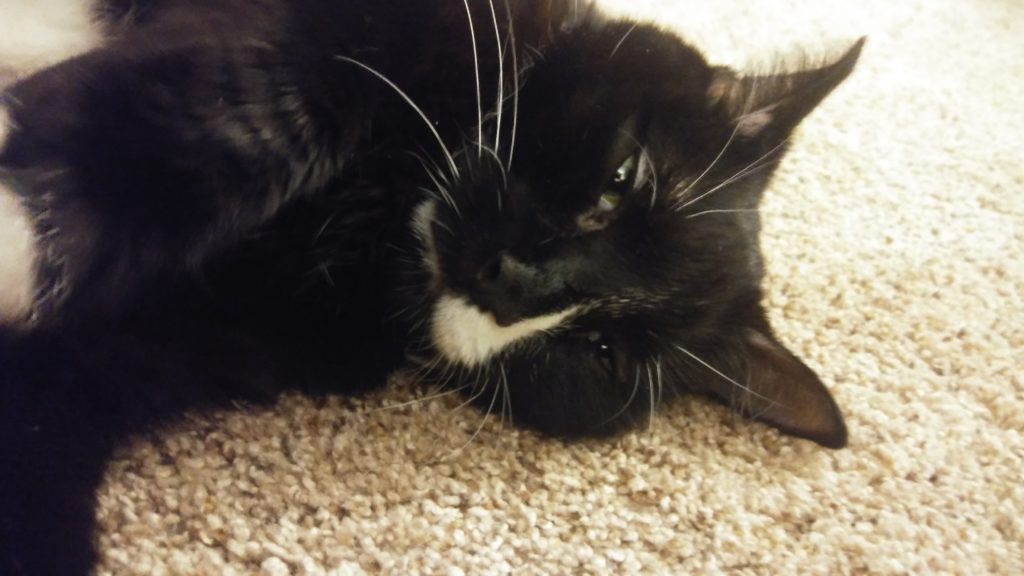 Got a new kitten soon after though because our remaining cat is super sociable and would be really lonely on her own… (She wouldn't even eat if Smudge wasn't there with her)
Look at this good new boyyyyy we named him Ducky and he's a sweetheart.